Green Monday is a flexible platform that can be customized to your organization. Here are some examples of how Green Monday can be implemented:
Community Education
Green Monday can work with you to help identify potential partners on campus, such as Green Teams or sustainability coordinators. You can also form your own Green Monday group comprised of enthusiastic students and teachers to promote the program.
Recruit as many students, faculty, and administrators as possible to pledge to "Go Green Monday." Your school can create its own pledge page so that you can track the total amount of carbon, water, and land you're saving!

Print and hang Green Monday posters around the school.

Table in the cafeteria weekly or monthly, gathering pledges

Give a brief pitch for Green Monday in social studies, science, and health classes, then gather pledges

Set up competitions among different homerooms or grades to see who can gather the most Green Monday pledges

Host a launch party with speakers, free food, and swag
Fill out this short form, and we'll be in touch in 3-5 days to help you get the program up and running. You'll find posters, tabling materials, and certificates on the resources page. And it's all free!
Sustainable Meal Choices
Green Monday will help you work with campus dining services to ensure that your school or school district offers attractive, delicious plant-based options on Mondays, and features them as the "Green Monday Special."

If your foodservice doesn't have experience with vegan cooking, Forward Food can provide free training, menus and recipes.

Encourage students and faculty who bring their lunch to school to choose plant-based foods on Mondays.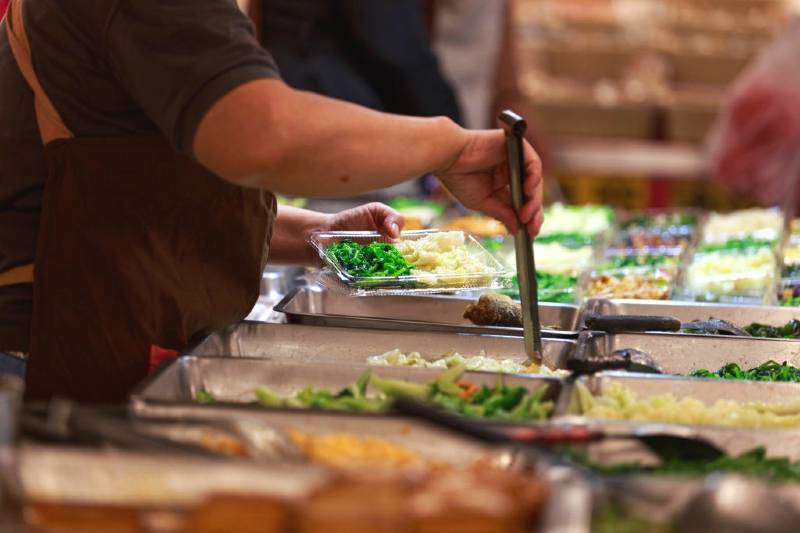 Contact a Green Monday representative to learn more about the program, what implementation looks like, and next steps.