Green Monday is a flexible platform that can be customized to your organization. Here are some examples of how Green Monday can be implemented:
Community Education
Green Monday can help you to identify potential partners on campus, including Green Teams and animal advocacy groups. Together, you can promote the program. Here are some ideas.
Recruit as many colleagues as possible to pledge to "Go Green Monday." Your workplace can create its own pledge page so that you can track the total amount of carbon, water, and land your workplace is saving!

Host a lunch and learn event focused on the environmental benefits of plant-based diets, featuring free food samples (Green Monday can provide the speaker and funding for food)

Set up competitions among departments or offices to see who can gather the most Green Monday pledges

Organize Green Monday potlucks and recipe shares
Fill out this short form, and we'll be in touch in 3-5 days to help you get the program up and running. You'll find posters, tabling materials, and certificates on the resources page. And it's all free!
Sustainable Meal Choices
If your workplace has a cafeteria, Green Monday will help you work with dining services to ensure that there are attractive, delicious plant-based options on Mondays, featured as the "Green Monday Special"

If your foodservice doesn't have experience with vegan cooking, Forward Food can provide free training, menus and recipes.

If your workplace doesn't have a dining hall, use Green Monday's resources to encourage employees to bring plant-based food on Mondays.

If your workplace provides corporate catering on a regular basis, encourage adoption of a food procurement policy ensuring that a certain percentage of all food purchased is plant-based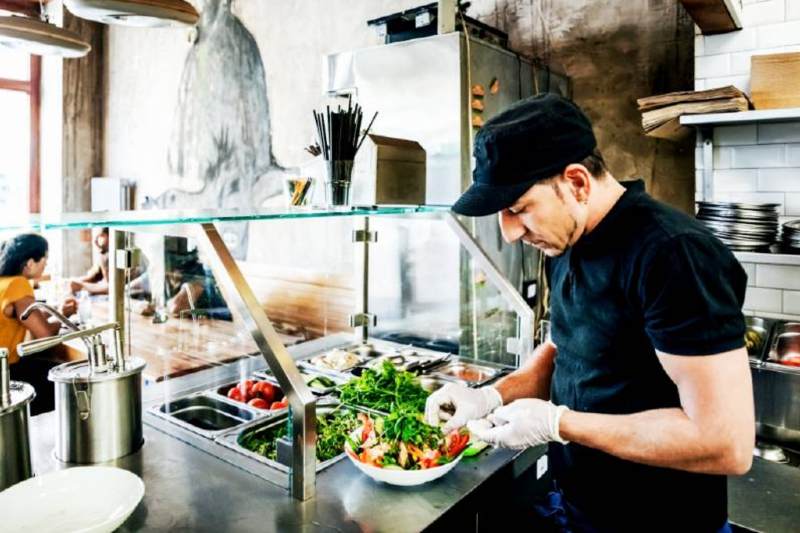 Contact a Green Monday representative to learn more about the program, what implementation looks like, and next steps.