Factory Farming Awareness Coalition works to empower people to help save animals, the environment, and their own health through education about the realities of factory farming. FFAC works to build both a consumer base for a sustainable, compassionate food system and an informed citizenry that supports cultural and legislative change.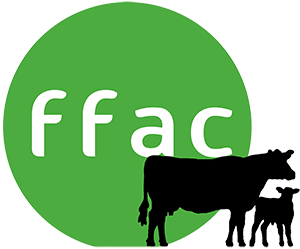 Green Monday US is a division of Green Monday, a Hong Kong-based social startup founded in 2012 by David Yeung to promote healthy and sustainable living. Through vegetarian advocacy and food rescue initiatives, Green Monday enables corporations, restaurants, schools, and the public to join a global effort to live more sustainably and responsibly.
About The Green Monday Team
Hannah Kinder
Director of Institutional Campaigns
Green Monday Program Coordinator
Hannah works with schools and corporations on their sustainability initiatives to include plant-based food programs. Hannah also runs FFAC's En-ROADS program, hosting workshops with simulating graphical evidence of the impact various sustainability efforts have on the climate.
Before working with FFAC, Hannah worked with college students and ran a vegan food college ranking system for the largest animal rights organization in the world. Hannah graduated from Appalachian State University with a B.S. in Environmental/Evolutionary Biology & Ecology. Hannah is a partner for the Food & Climate Alliance, 50by40, and the Healthy School Food Coalition, a trained ambassador for Climate Interactive & MIT's En-ROADS Simulator, and a Commissioner on the Norfolk Environmental Commission. Hannah loves to travel, drink tea, build miniatures, spend time outdoors, and spoil her cat Salem.
Amy Halpern-Laff
Director of Strategic Partnerships
Amy Halpern-Laff cultivates relationships with environmental, faith- and values-based, municipal, and social justice communities.
Amy has held leadership roles in organizations promoting education in equity, criminal justice reform, and civic engagement. Early in her career, she practiced law and mediation. Amy earned her BA from University of Pennsylvania summa cum laude and her JD from Stanford Law School. In addition to her work with FFAC, Amy is co-executive director of Ethics in Education Network, advocating for ethics-centered curricula that instills lifelong habits of rigorous and open-minded ethical inquiry. When she isn't advocating for just and compassionate food systems, Amy interviews thought leaders and writes articles on ethical schools, with an emphasis on expanding the universe of obligation to all sentient creatures.
Monica Chen
Executive Director
Monica Chen is responsible for overseeing the administration, programs, and strategic plan of the organization.
Monica attended some of Katie Cantrell's first presentations at UC Berkeley in 2010. Monica joined the team in 2018 and helped found FFAC's intern program. Prior to FFAC, she enjoyed working with students at elementary, middle, and high school levels. In addition to classroom teaching, Monica has worked in residential environmental education, taught sexual health, and served as an instructor for the Prison University Projects at San Quentin. She currently volunteers her time as a crisis support counselor, and her activism is focused on the interconnectedness of social justice issues. Monica received her BA from UC Berkeley and her Master's in Education from the University of New Mexico. Outside of activism, Monica loves walking and spending time with her foster bunny from the House Rabbit Society.